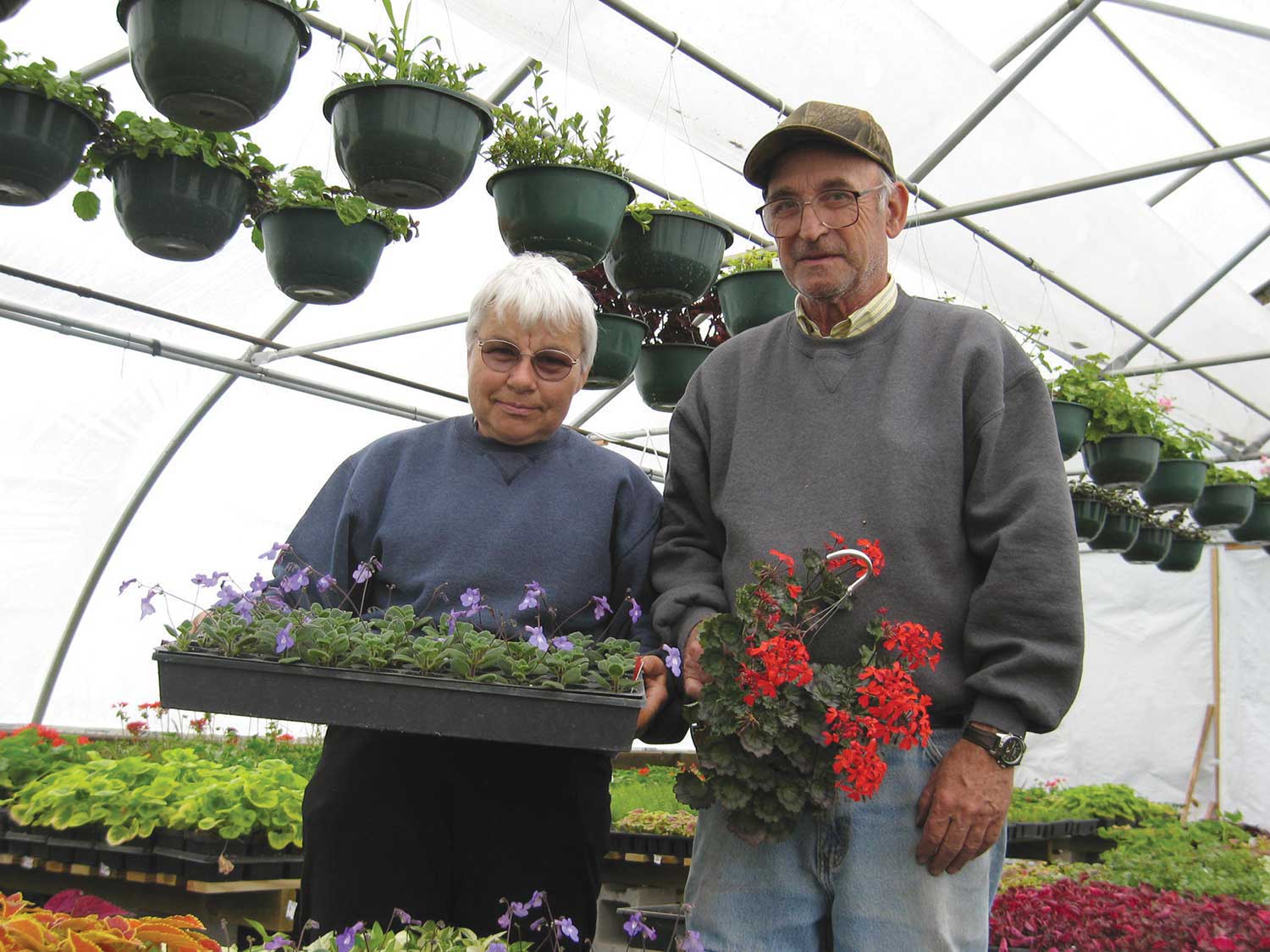 Friends School Plant Sale lost one of its long-time growers in 2022 when North Star Seed & Nursery in Faribault closed its doors after the death of Art Boe. 
The business opened in 1993 as the second career for Art and his wife and partner, Mertyann Boe. Art had been a plant-science researcher in Brazil and Portugal and a scientist, college ­professor, and department chair at the University of Idaho and North Dakota State University. 
Art was originally from the Faribault area, so he and Mertyann returned there to a cluster of greenhouses where they ­cultivated a loyal local following, ­developing and patenting plants and ­running a garden center for people in the area. Mertyann packaged seeds by hand, talked to customers, and ran the register, while Art knew where every plant was and treated each one like his baby.
Friends School's Henry Fieldseth met the Boes at the Northern Green Expo at the Minneapolis Convention Center more than 20 years ago and saw that they had cool perennials in small, affordable pots, plus smaller trees and shrubs. He soon learned that Art often propagated plants himself, which kept costs down. Friends School Plant Sale began offering plants from North Star soon after.
"I wish I had paid more attention to all the things he told me," Henry said. "He was really free with gently educating people. He knew a lot, and he had a nice way of transmitting information in bite-size bits. His customers liked him for that."
Pat Thompson remembers one time when she took a young plant sale volunteer who had their eye on the field of botany down to North Star to help load plants for the trip to St. Paul. When Art heard about the young person's career interest, he had an opinion, recommending the field of ­horticulture instead. "You know what a horticulturalist is, right?" he asked. No, said the young volunteer. "A botanist with a job," Art deadpanned.
After Art's death and with Mertyann's permission, Henry brought some of Art's plant material to another locally owned nursery for propagation, so we hope to continue his legacy at future plant sales. 
Even this year, you'll see references to Art among the plants in the catalog, such as his North Pole arbor­vitae, or his favorite tomatoes. We miss him, but his contributions to the plant world live on.