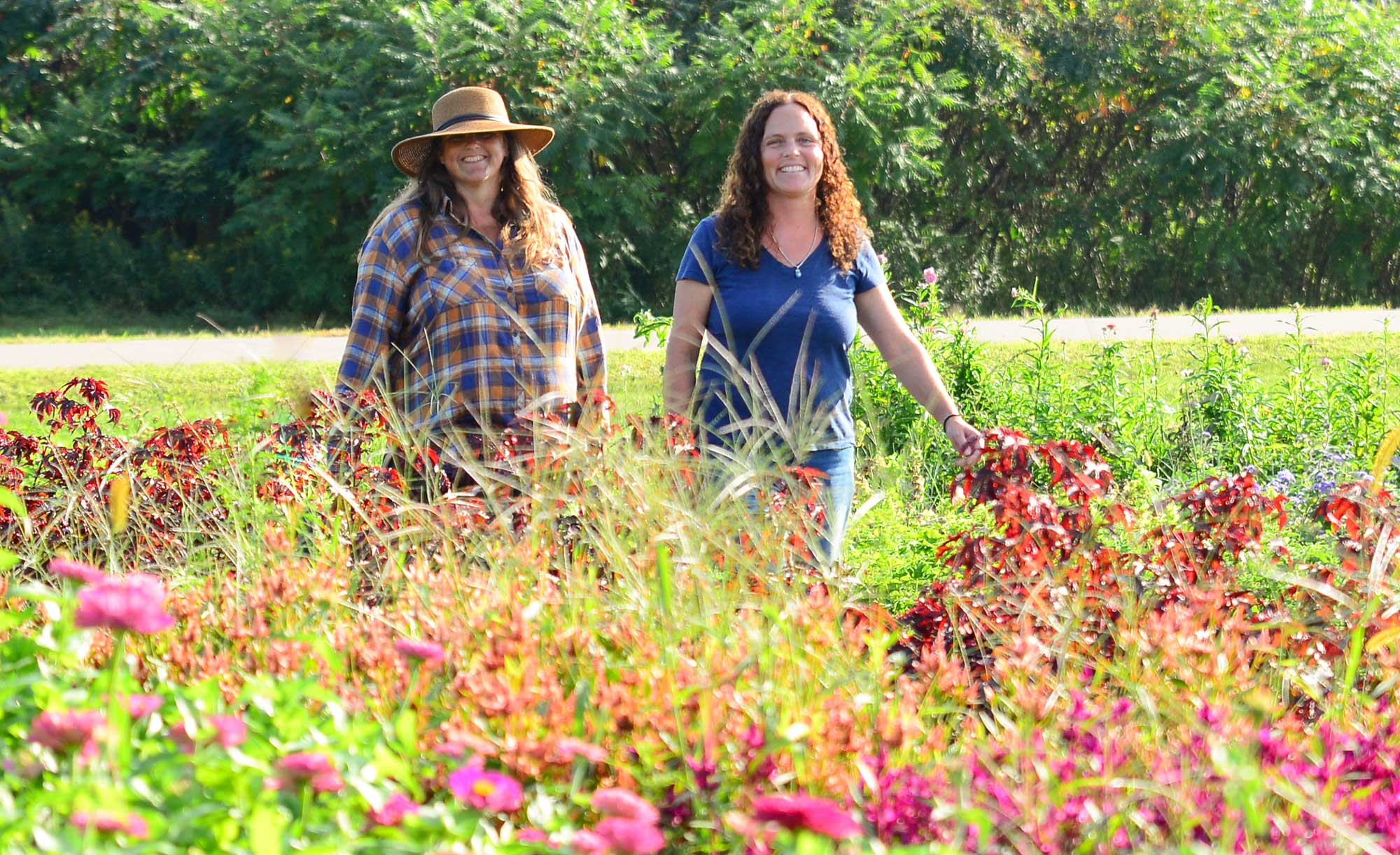 When Jenny Hotz and Jolea Gress first met in college, the idea of starting and running an independent nursery seemed an improbable goal. Today they find themselves the owners of Green Earth Growers, a small nursery in Prior Lake that is the third largest provider of plants to the Friends School Plant Sale. 
Green Earth Growers was started in 2005 when Jenny and Jolea began leasing the Prior Lake land and greenhouses previously occupied by Greenfingers Farm. In the early years, they mostly grew plugs for farmers, but they had to have second jobs to make ends meet. (I heard some fond memories of working with the forestry department for the city of Eagan, picking up unmentionable things.) 
Changing and growing 
What changed their focus to wholesale ­growing was their first wholesale order: a whole lot of hanging baskets for the Friends School Plant Sale!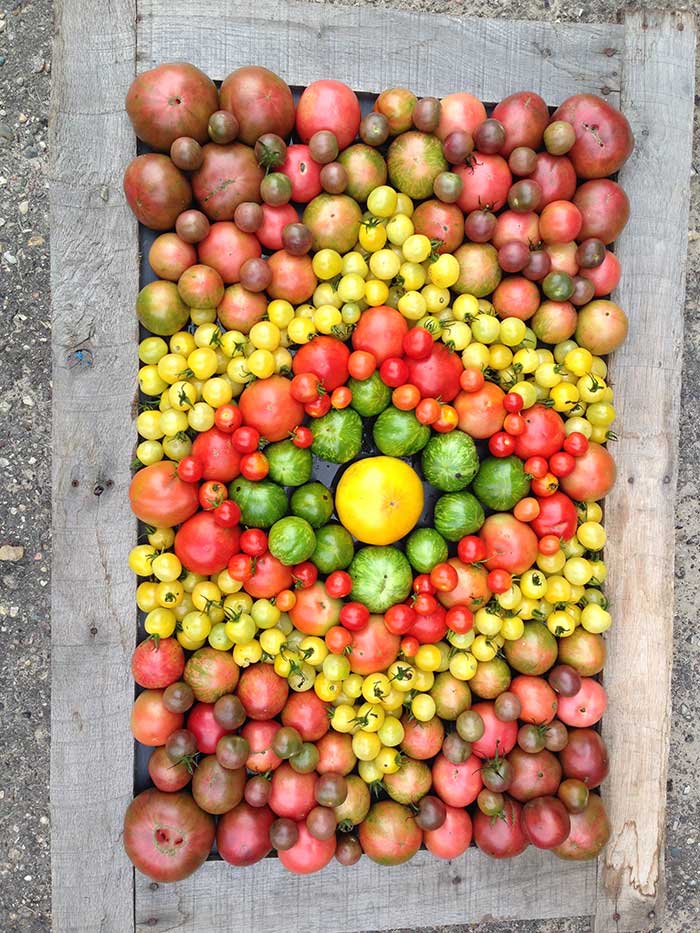 Eighteen years later, Green Earth has added on. They have 45,000 square feet of greenhouse divided over 27 houses. They have two full-time employees in addition to themselves, plus seasonal workers. They still are dedicated to growing wholesale plants for landscapers, garden centers, and fundraisers, and do some custom growing as space allows. They also have a produce-based CSA with 75–90 subscribers (see greenearthgrowers.net), as well as a CSA for cut flowers and a thriving cut flower business (you can buy them by the bucketload!).  
One of the 27 greenhouses is fully organic, the rest are certified naturally grown. Pest control is done with beneficial bugs ("Thursday is bug day") and a cat or two. They use a soy-based ­fertilizer and are growing in compostable pots. 
Dedication 
Green Earth also wins the unofficial "Heroic Delivery Effort" Plant Sale award. Some years ago, on the way to the State Fair Grandstand, a very full Green Earth truck broke down, incapacitated to the point of needing a tow. Somehow the Green Earth driver was able to convince the tow truck driver to drag the truck first to the Grandstand, where, still attached to the tow truck, it was unloaded before being hauled off to the garage. That's dedication! 
If you ask Jenny and Jolea what they are most proud of, it's the great variety of plants they're able to offer in spite of being a relatively small business. At the Friends School Plant Sale, we sell their tropical ferns, Malabar spinach, peanuts, coffee, and Itoh peonies. On top of more regular offerings and yards of basil.  
At our plant sale buying committee meetings, one of the most common refrains is "Green Earth can do it." And when you realize that they are not only growing all these plants but also vegetables and flowers for their CSAs, you get a sense of the enormity of what this small nursery is trying to do. 
Green Earth can do it.                    
—By Toria
Photos provided by Green Earth Growers.
___________________________
See our past grower profiles:
Rush Creek Growers – Committed to Quality
Glacial Ridge Growers – A Green Family Business
Remembering Art Boe of North Star Seed & Nursery